talks
Topics I am researching and happy to cover and deliver in new, fresh ways are e.g. the power of storytelling, hacktivism, digital transformation, game art, crypto art, Nordic larp, interaction design, game design, mind security, the society of brains, cross & transmedia, the benefits of idleness etc.
e.g.
"New Concepts, New Worlds, New Roles" part of the course: New Visual Worlds, New Stories: Virtual Reality, Augmented Reality, and Artificial Intelligence, 2018 @ Mahindra Humanities Center, Harvard University, Boston, MA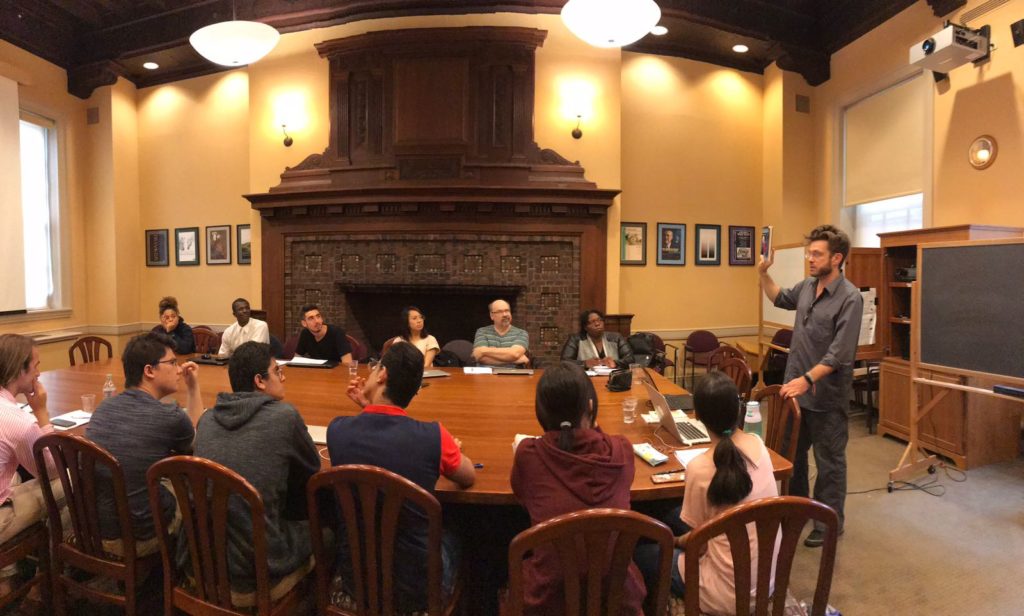 "Real Life Sim – Our World Understood As A Game" @ GAMEON conference, Video Game Culture Con, 16-17 November 2019, Vilnius, Lithuania
"The World Really Is…Fiction!" @ ALIBISFORINTERACTION conference held on 22-23 October 2015 in Landskrona, southern Sweden.
"Nordic Larp, Bleeding & echte Gefühle", Berlin Games Week, Gamefest, @ Computerspielemuseum Berlin, Germany
"Behind The Curtain: how the brain creates reality through fiction", Solmukohta 2016 conference, @ M/S Symphony cruise ship, Helsinki, Finland
"Storytelling, Choice & the Senses: Filling the Gaps" Society in the modern media space, Track: Manipulative technologies in the media as a means of influence public opinion; International scientific-practical conference, @ St. Petersburg State Institute of Cinema and Television, St. Petersburg, Russia
"The Science of Doing Nothing", Torino Film Lab, @ Karlovy Vary Filmfestival
"Interactive Storyworlds" @ Peking University, School of Software & Microelectronics / Dept. for Digital Arts & Design, Beijing, China