Sensationen im Alleingang 2
On 10. October 2006 Sensationen im Alleingang 2 took pla­ce for the second time. This time the areal was stretch­ed across the whole second district of Vienna: Installations, actions and performances that werde created by seven artists espe­ci­ally for this event were to be experienced in apartments, offices, stores, hotel rooms and public squa­res. To take part in a solo walk visitors had to hand out their mobile phones first and were thereupon individually brought to the event spaces by taxi. The journeys from the central place of en­coun­ter, the 'Interspace' in the tavern Tachles to the event spaces were no merely neutral or detached transportation routes but inte­grated components of the action. Again the claim for totality and overview was rejected: Each participant could only dip into one part of the whole staging one single time, no single experience of what had taken place could gain an overview of the whole action. If one wanted to know what other parti­cipants had experienced one was free to approach them in the Inter­space – each report offered other extracts, fragments, perspectives.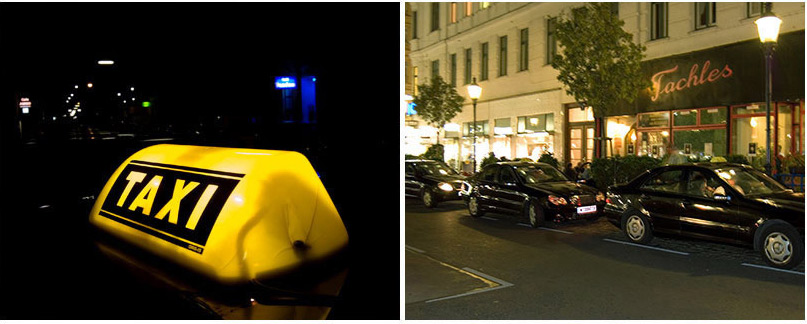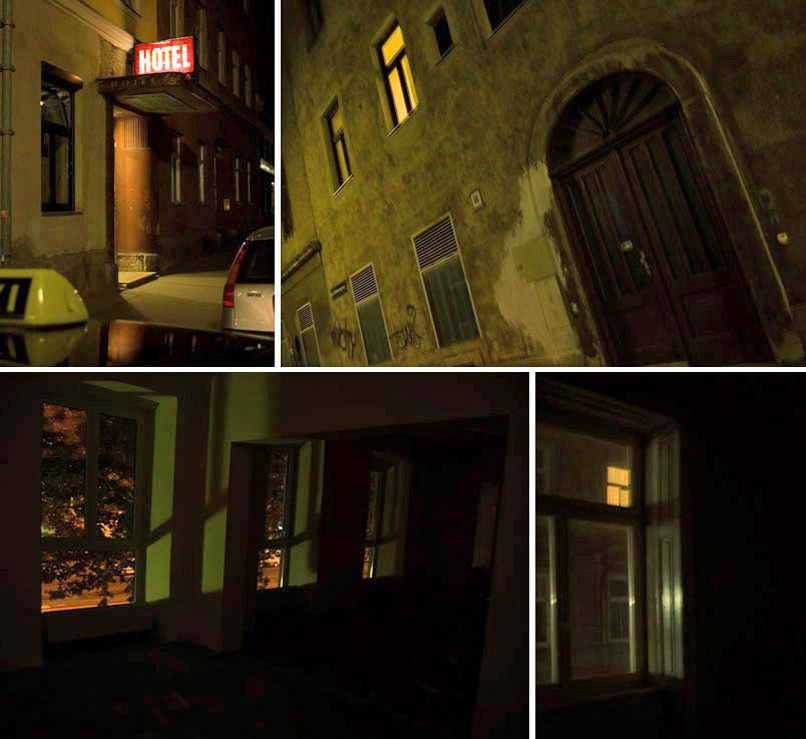 The Solo Action
The solo action has three basic rules. Firstly, it can only be experienced alone: every participating solo walker is an accomplice of a singular action. Secondly, it can only be experienced partially: every participant can only take part in one part of the whole action once. Thirdly, it sets up an 'areal': the otherwise distinct borders between fictional stag­ing and framing reality are suspended on the solo walk when crossing the threshold to the areal.In order to perceive a space as areal, i.e. a specific staged time-space, it requires a moment of surprise, a kind of obstacle, displacement, distance which clears the path of all the learned security of the habitual – a threshold that is part of the experience. The movement towards the location, the entry into the areal becomes an integral part of the action. For this reason the solo action is always composed of two zones: Before visitors enter the 'event spaces' of the areal, they arrive at the 'interspace'. Its job is to create suspense, raise expectations and at the same time operate as a com­muni­cation space. It is here that the action begins and here it ends, from here solo walkers head to the event spaces to return afterwards.
Concept & Production / HECK & Moritz Majce
Installations, Actions, Performances / Catrin Bolt, Andreas Duscha, Marlene Haring, Ronald Kodritsch, Herwig Kopp, Moritz Majce, Rüdiger Reisenberger